LEAD GENERATION FOR HUMAN RESOURCES:
NetLine attracts HR managers and decision makers looking to stay on top of today's constantly evolving landscape through a multi-channel network of niche websites, expert blogs, newsletters and social media groups. From workforce management to recruitment, NetLine's HR industry vertical covers the latest human resources news and topics. We will put your brand front and center of our HR vertical, increasing brand awareness and consideration for your products.
| | |
| --- | --- |
| 1.5 M | Monthly Unique Visitors |
| 11M | Monthly Page Views |
| 10K+ | Monthly Leads Processed |
| 83% | Managers And Above |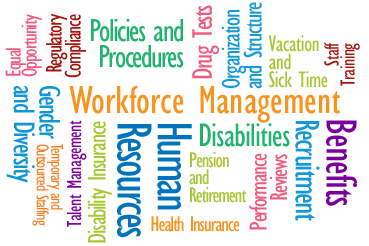 View our HR Audience Overview
Download our Human Resources Audience Overview Document.
Subscribe to our Newsletter
Subscribe to our BlogNotions HR Newsletter for news and views from Industry experts.
Browse Our Content
Browse through our extensive list of free human resources content
Human Resources Solutions Include:
Sample Publishers:
The NetLine Network has more than 15,000 web properties. Here are a few of our human resources partners.

HRPeople is an online community dedicated to advancement of current and future human resources professionals and of the improvement of HR as a whole. Members of HRPeople tap into a community of like-minded individuals for their daily dose of business news, tools and tips, and job searches.

HR Morning delivers the latest HR news, advice, insights to keep HR managers and executives up to date and their companies in compliance. A trusted sources within the industry, HR Morning is counted on by more than 239,000 HR professionals.

Linked:HR is a vibrant and fast-growing community of HR professionals dispersed over a wide array of business organizations and industries. Their mission is to become the leading online information source and think-tank for Human Resources. A place where thousands of HR Professionals and industry executives, researchers, and consultants can exchange their experience and discuss best practices, and trends.
Interested in talking to a HR Vertical Specialist? Contact Us Today