LEAD GENERATION FOR IT
NetLine attracts IT managers and decision makers looking to stay on top of today's constantly evolving landscape through a multi-channel network of niche websites, expert blogs, newsletters and social media groups. From storage to security, NetLine's technology industry vertical covers the latest news and topics. We will put your brand front and center of our tech vertical, increasing brand awareness and consideration for your products.
| | |
| --- | --- |
| 14.25M | Monthly Unique Visitors |
| 171M | Monthly Page Views |
| 47K+ | Monthly Leads Processed |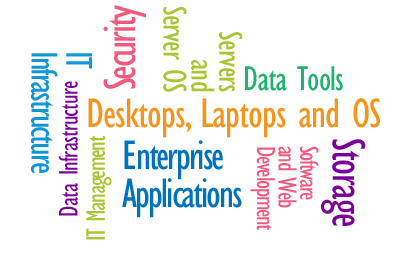 View Our Tech Categories
Download to see the depth of our Technology Categories
Subscribe to our Newsletter
Subscribe to our BlogNotions Newsletter for news and views from Industry experts.
Browse Our Content
Browse through our extensive list of free information technology content
Information Technology Solutions Include:
Sample Publishers:
The NetLine Network has more than 15,000 web properties. Here are a few of our technology partners.

Information Age
is focused exclusively on the strategies and technologies involved in maximizing business performance through effective information and technology management. Information Age has become a specialist in creating trusted environments to connect businesses with providers of information technology products and services.

IT Manager Daily is a leading source for technology news and information for high level IT decision makers. With over 62,000 weekly subscribers, has become a trusted authority in the IT world, delivering insights on how the latest IT and business technology headlines affect IT execs and impact their bottom lines. IT Manager Daily keeps IT professionals up to date with industry specific news, analysis, product reviews, and whitepapers.

Cloud Tech is a hub for news, comment and blogs around Cloud Computing, delivering top-level practical and strategic insight to an audience of over 200,000 Cloud and IT professionals worldwide.
Interested in talking to an Information Technology Vertical Specialist? Contact Us Today