LEAD VERIFICATION (VALIDATION)
NetLine's Lead Verification Program will validate the contact demographic information of each lead from either your own database or a NetLine lead generation program to ensure you are using the best information to reach the right people. This can boost the effectiveness of your marketing programs, your sales team's productivity and drive down costs by ensuring that your messages are reaching the right audience.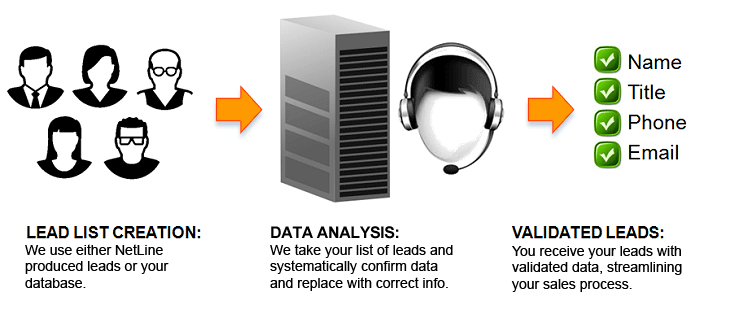 FEATURES
Phone and email validation
Contact name and title validation
Augments user input data
BENEFITS
Improves lead quality and increases lead conversion rates with corrected and enhanced data.
Improves lead contact ability.
Improves sales productivity.
Enables measurement of your vendor's lead quality for evaluation purposes.