MOBILE
The pioneer of mobile media syndication.
According to many pundits, there will be more mobile internet users than fixed internet users. The challenge is finding the right way to utilize mobile advertising to drive product awareness & interest of your brand. NetLine provides a unique channel to reach these highly engaged and qualified consumers and generate you more mobile leads. Our mobile marketing solution combines an expansive network of mobile websites and our award winning mobile app for significant reach into the market.
HOW IT WORKS: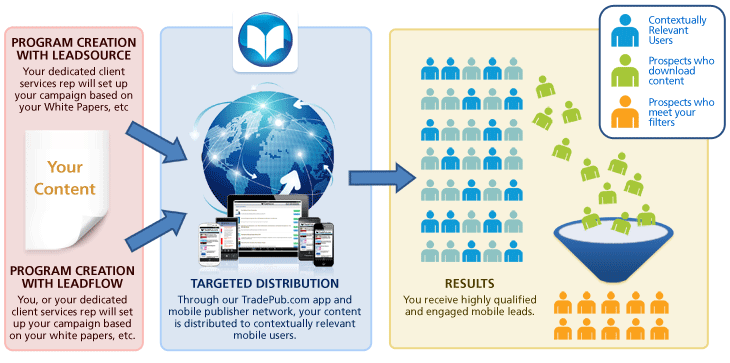 We take your mobile media content and provide targeted distribution through our network. Whether your goal is to generate more mobile leads or run mobile ads for branding, we have the solution for you.
MOBILE SOLUTIONS HIGHLIGHTS
Over 100,000 App Installs
Available across all mobile platforms
A qualified audience of over 70% Manager+ job titles
Winner of Two BMA B2 Awards!
Group Category Winner for Mobile Advertising
Best of Category Winner for Mobile/SmartPhone App
Self-service Report Access: Client web portal interface for convenient access to reports and analysis
Customizable integration: Integration with existing SFA connectors and Rule-Based Routing systems
Download the TradePub.com App for your Device